Fall in Love with Tuscany
Explore, Create and Be Inspired in Tuscany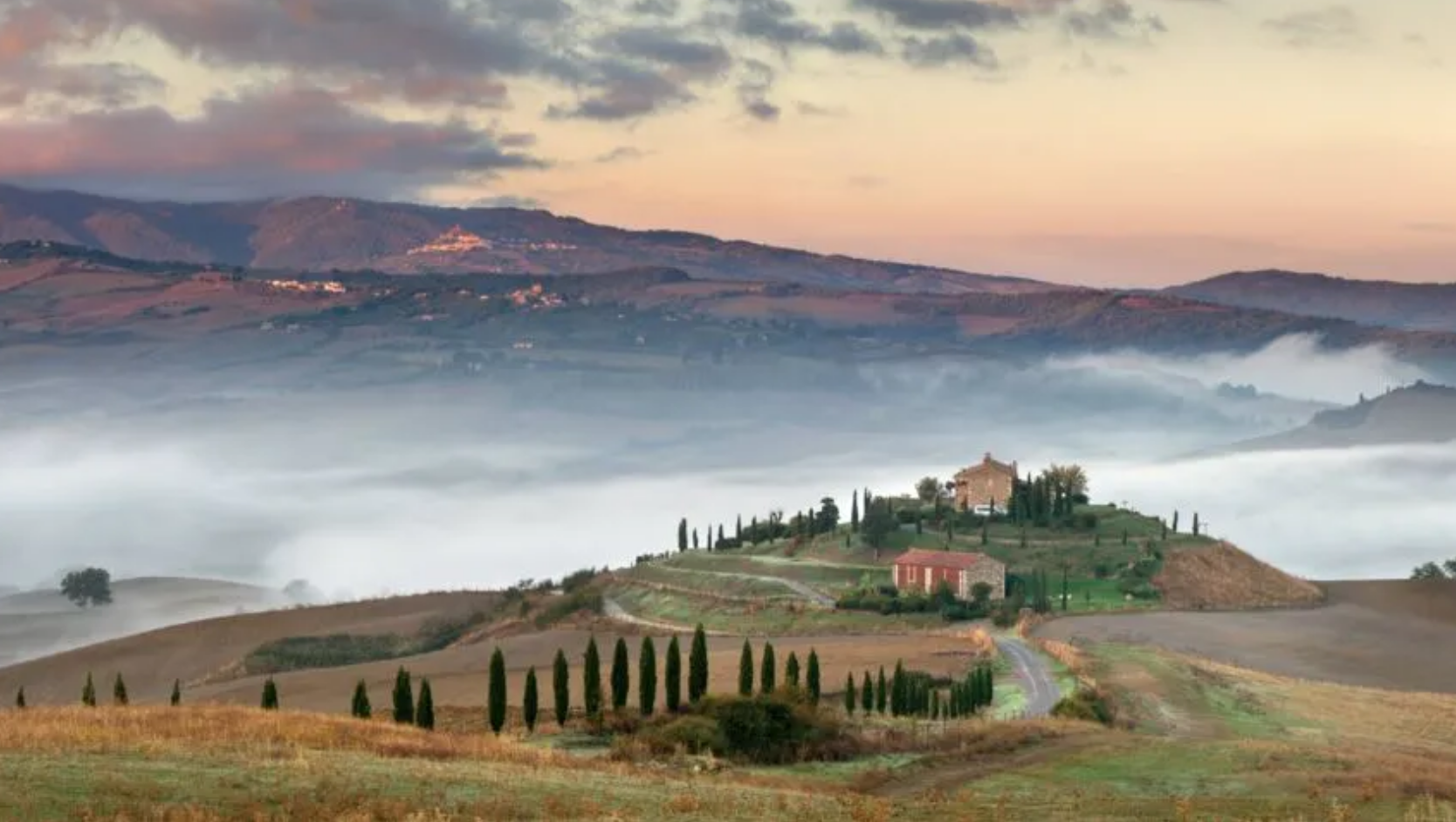 HI Again!! We are very excited to announce our italian wedding photography workshop for 2021 in the beautiful hills of Tuscany.
Traveling to Tuscany is a great experience. With its spectacular scenery and historic cities it is one of Italy's top destinations. Fabulous food, gorgeous landscapes and famous hill towns, easy to reach from Florence and Pisa international airports!
Our Tuscany workshop will be held in an old farmhouse surrounded by cypress trees in a typical countryside. It is the perfect setting to share our vision and our passion with all of you and to experience a great time together.
This Workshop is a 3 day workshop and is focused on the practical part of wedding photography. We will have 2 amazing live photoshoots – where we'll teach you everything we know- from the getting ready till the first dance in a fabulous setting designed by very creative and talented stylists. We'll show you how we work with a real couple to capture a true connection. This will be a great opportunity for you to practice your skills in different (lighting) situations and you have the chance to build and refresh your destination wedding portfolio that you will be proud of. Attending our workshop course will help you increase your visibility and reach your ideal clients. We want to help you to take your photography business to the NEXT LEVEL. Develop your own voice and try to be unique. Our Tuscany Destination Workshop is designed for people who want to build up their portfolio in order to get destination weddings and elopements!!!

This workshop will be divided between shooting time, discussion and sharing moments!!!
Are you ready to define your voice and stand out from the crowd?
Then join our photography workshop in the beautiful tuscan countryside!!!
_________________________________________
What is included?
1 live photoshoots session for sunset or sunrise with an amazing couple
1 elopement shoot styled and designed by one of the most amazing wedding planner
theory lessons how to think outside the box
lots of Q&A time to aswer all your questions
food & lodging for the 3 days of the workshop in an amazing farmhouse
shared room in our farmhouse
connections with like-minded people from the industry
_________________________________________
What we'll cover:
How to become a destination wedding photographer
Building up your portfolio
2 live photoshoots sessions
Branding/Marketing (How you find your perfect clients)
Find your Style / Be unique in being YOU
How to get your work published
Social Media – Rock your Instagram (How to use social media for your business focusing on instagram)
_________________________________________
What will you learn from us?
How to survive in an oversaturated market
How to build a sustainable business and a powerful brand
How to stand out by being yourself
Shooting in different lighting conditions
_________________________________________
PRACTICAL INFO
| | |
| --- | --- |
| WORKSHOP DATES | October, 11-14, 2021 |
| WHERE | Tuscany, Italy |
| WORKSHOP FEE | € 2190  + 19 % VAT |

Additional Information
Itinerary
Welcome to our farmhouse
Meet & Greet
Welcome Dinner
         Day 1

Breakfast
Intro Tali Photography & Team
Morning Creative Inspiration Theory
Lunch
Elopement Session of 6 hours
Sunsetshoot
Meet together for homemade Pasta or Pizza
        Day  2

Breakfast
editing/culling/discussing the results
Lunch
Theory
Q & A's
Styled session – Sunsetshoot
Meet together for an amazing italian homemade Dinner
       Day 3
Breakfast
End of the Workshop at 11 am
What is NOT included in the Package?
• Any flights
• Transportation to and from our Venue
• Travel insurance
_________________________________________
If you feel that this workshop is the next step in building your wedding photography business up to a higher level and would like to book please send us a mail to mail@taliphotography.com
How can I register to the workshop?
To book a space on the workshop, you need to put a 50% deposit down of the total course cost in July, 2021. The final payment is due 1st of October, 2021!
Frequently Asked Questions
How is the weather in Italy in October?
Basically Temperature in April will be between 20 C– 23 C during the day to 8 C in the evening
How do I get to Tuscany?
The closest airport will be in either Florence or Pisa. You can either chose to get a bus or rent a car from the airport to our venue
Recommended Gear?
Camera and your favourite lenses, Laptop, Card Reader, External drive, Memory Cards, Power Plug Adapter
When is my final payment due?
The final payment is due 1st of October, 2021!
What if I cancel my spot?
As we have limited spots cancellation for any reason result in loss of all money paid. You can try to find someone else that will fulfill your seat.
IMPORTANT
COVID-19 Specification
In case travel restrictions are applied to the attendees country of residence at the time of the workshop and the attendees are restricted from joining our workshop, the attendees receive a voucher for another wedding workshop to the full amount paid and valid for 1 year.
Voucher Specification
Valid for one 1 year from the start date of the canceled workshop
Transferrable to a friend
Voucher can be applied towards any other wedding workshop retreat
For any further clarifications please contact us at mail@taliphotography.com