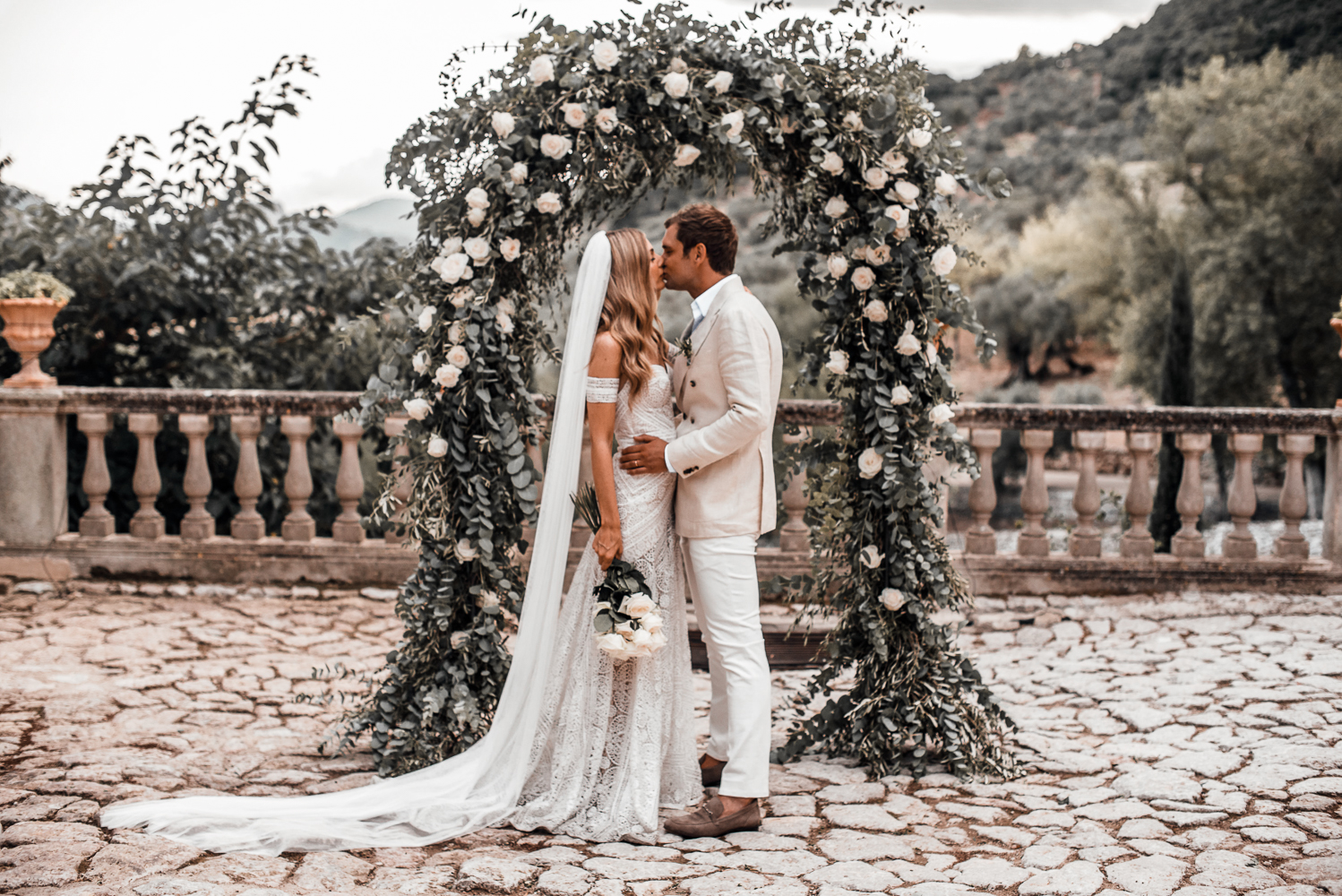 Ohhhkay, this wedding is straight out of our dreams!!! Finca Comassema is this stunning old countryhouse set in the rolling hills of Serra de Tramuntana, Mallorca, and it was the perfect romantic backdrop for Emma & Jordan's Glam Boho Luxe Wedding. Emma was glowing in her amazing gown by Rue de Seine via jeanjacksoncouture.
We absolutely loved every single detail like the flower arch by the very talented Brigitta and Emma's simple incredible bouquet to the amazing hanging festoon installation over the dinner tables at the reception!
Emma and Jordan were both so easy and relaxed and funny during the ceremony, with the sweetest genuine emotion coming out of them! It was a delight to photograph this dream wedding in every way. We are so happy to get to work with really wonderful couples.
Please note that we are always showing only a glimpse of our weddings on blog posts, which are mostly showing moments and atmosphere. Usually, singular portraits are not going to be shown as well as no group photos and most likely not too many pictures of the ceremony due to the respect of privacy to the photographed individuals. Of course, we do take pictures of every person attending the wedding but these photographs will be only delivered to the wedding couple and not shown publicly.