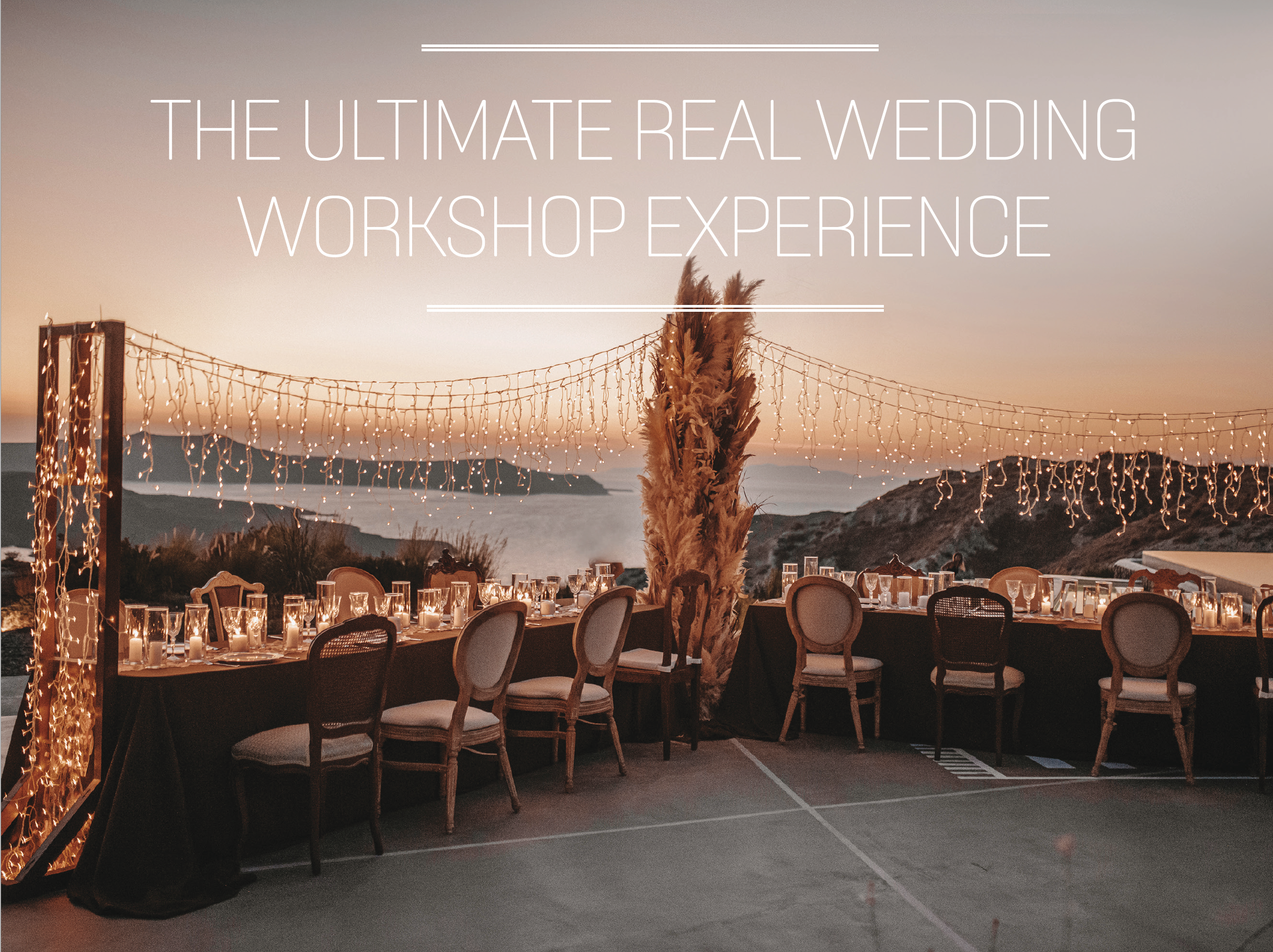 Aspiring wedding photographers and learners, we have something very special for you: the best wedding photography experience of your career – so far! Come and join Tali Photography for the ULTIMATE REAL WEDDING WORKSHOP EXPERIENCE!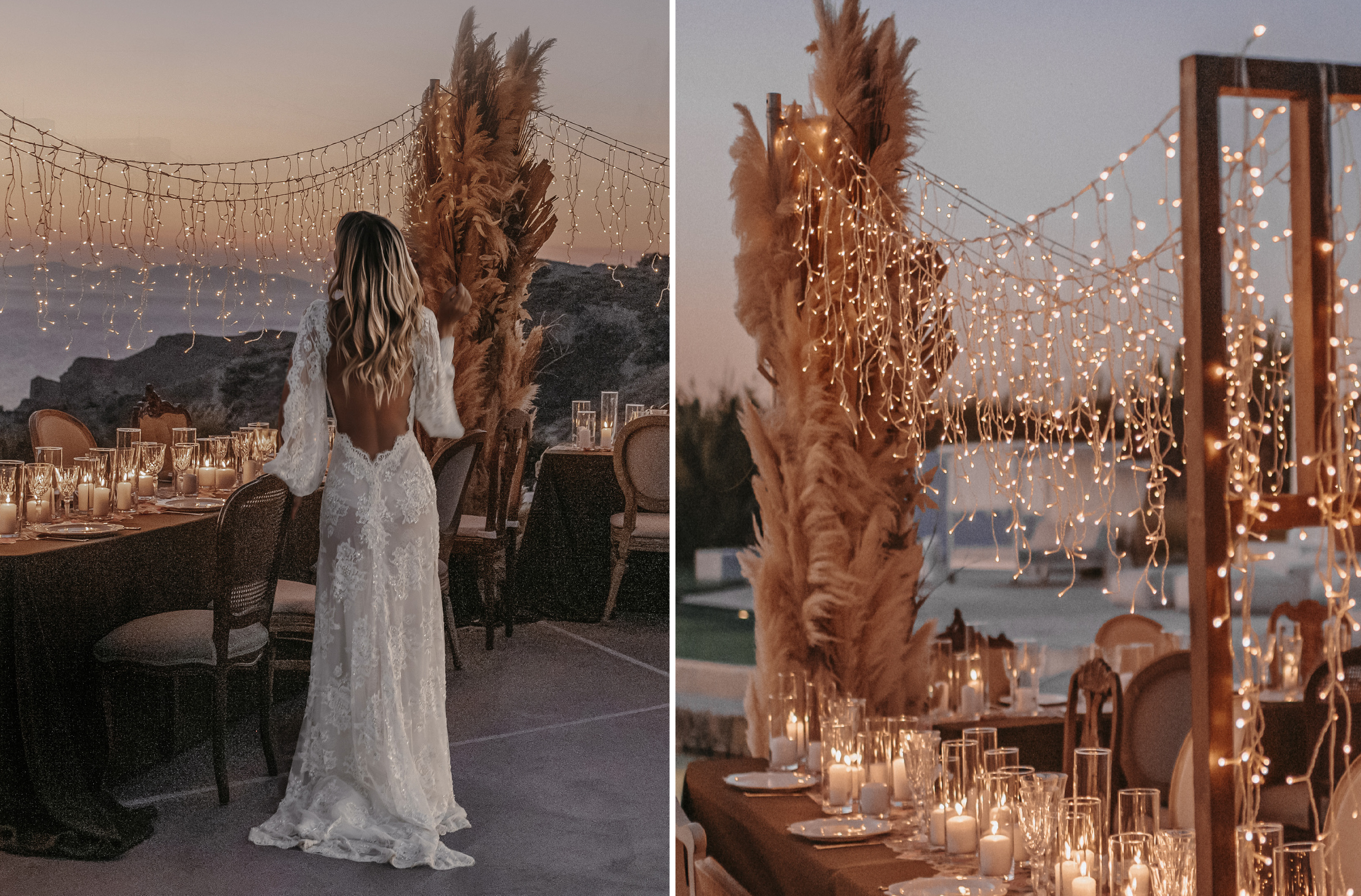 This is the closest, hands-on wedding photography experience you can get, with a real wedding made of dreams. One lovely couple will tie the knot on the beautiful island Ios in Greece this June. Four attendees will have the opportunity to shoot this dreamwedding alongside me and learn to shoot a destination wedding as close as possible.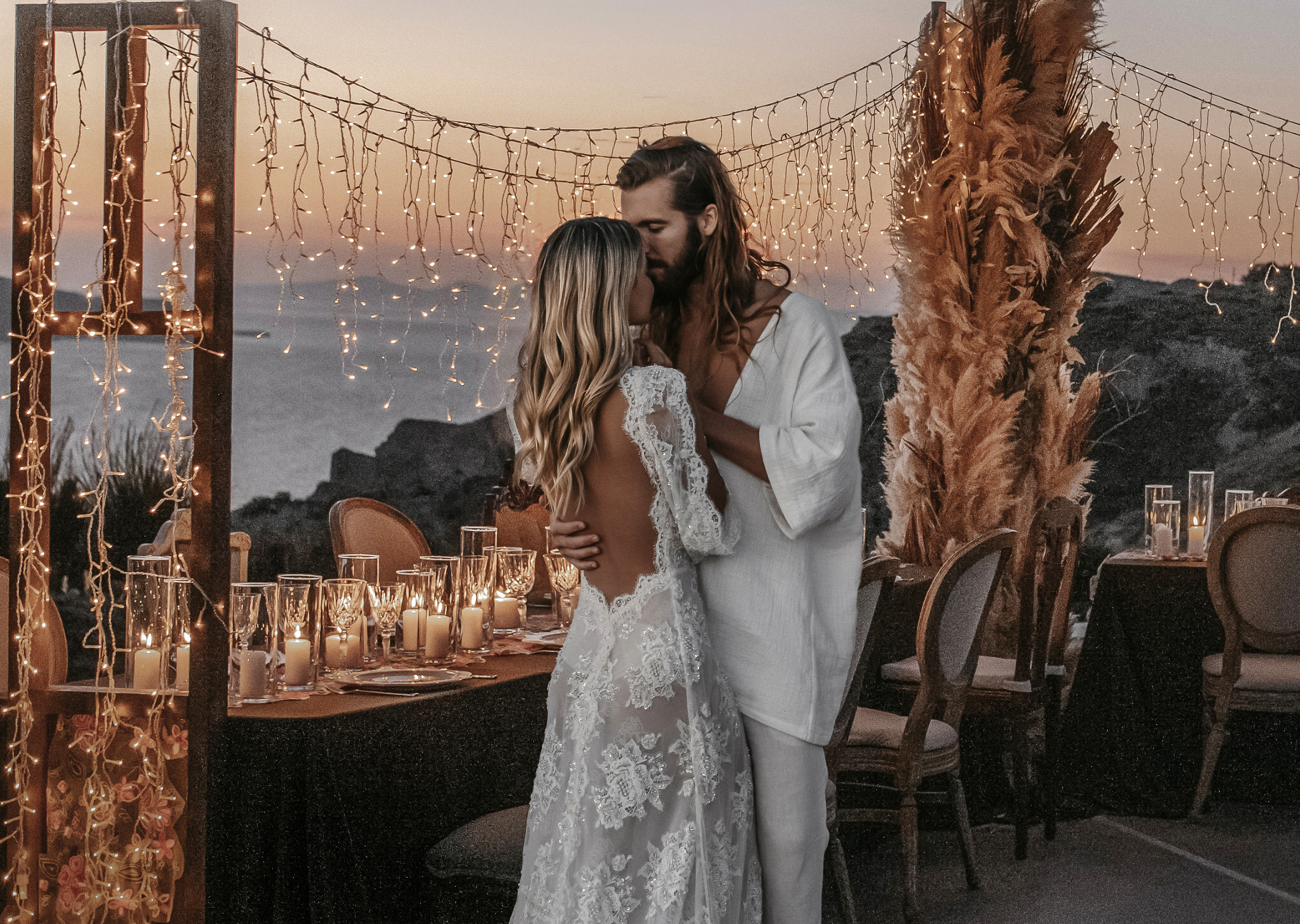 Our real wedding workshops give aspiring photographers the opportunity to shoot a real and stylish wedding and get exclusive tips from Tali. Three days of shooting, networking and simple joy to photography.
Tali Photography will cover this amazing wedding, while you will have the chance to shadow us and shoot yourself a complete wedding, a tasteful and luxurious event, organised by internationally established wedding planners, taking place at the most beautiful venue.
This is a unique opportunity for you to build up your portfolio as destination wedding photographers in a stress-free environment with a gorgeous couple, in a great location, on a beautiful event with an established team of creatives.

You will photograph all the important steps with Tali: getting-ready, ceremony, group and couple shots, cocktail hour, table settings and details, first dance, party and many amazing moments in between.
Your portfolio will be brushed up with images of a stylish, luxurious yet intimate wedding celebration

You will learn first-hand experience from Tali and you get to connect with the pros and extend your network in the wedding business area

On top you will get lots of valuable advice on building your own successful destination wedding photography business

You can enjoy the event and test out your skills

---
Our exclusive workshop-wedding is going to take place in Ios. Flights go to Santorini, from there a ferry takes you to the little Greek paradise island. A shuttle will pick you up from the harbour and take you to your beautiful accommodation HIDEOUT with their renowned Hellenic cuisine. Three nights total, housing and meals are all included.
Dates: 15th -19th June, 2021

Wedding Location: @iosclub

Wedding Planner: @mitheoevents

Our luxury Workshop Location: @hideoutsuites
Couple: will let you know via email

---

This workshop is the next step in building your wedding photography business up to a higher level.  For more information  please send us an email to

mail@taliphotography.com
What is a REAL Wedding Workshop?
Our real wedding workshops give aspiring photographers the perfect opportunity to see how we work during a sophisticated and intimate wedding celebration with tips and help by Tali Photography.
Why do they do this?
The couple have kindly agreed to let rising photographers shoot their wedding as second photographers as a learning opportunity. As successful travel bloggers our couple are very excited to have as many beautiful pictures of their wedding as possible. Ultimately, they were in need of more Tali photographers… (:  which brought us to the perfect solution of combining the wedding and the workshop into one big experience.
Result:
The couple will be showered with photos that they will love forever! And for you it will be a unique opportunity to learn and build your portfolio as destination wedding photographers.
What does the fee cover?
Our fees cover the accommodation , pick up and drop off from airport, local transportation, breakfast. lunch and dinner. Flights to IOS are separate and not included in the fee.  Please note drinks are not included in the fees.
Recommended Gear?
Camera and your favourite lenses, Card Reader, External drive, Memory Cards, Power Plug Adapter

COVID-19 Specification
In case travel restrictions are applied to the attendees country of residence at the time of the workshop and the attendees are restricted from joining our workshop, the attendees receive a voucher for another real wedding workshop to the full amount paid and valid for 1 year.
In case the couple are not able to get married due to travel restrictions the attendees receive back their money or a voucher for another real wedding workshop to the full amount paid and valid for 1 year.
Please keep an eye on your countries travel restrictions and policies leading up to the deadline for the deposit and balance payments. Cancellations will be refunded with a full value voucher to be used on future real wedding workshops.
Voucher Specification
Valid for one 1 year from the start date of the canceled workshop
Transferrable to a friend
Voucher can be applied towards any other real wedding workshop retreat
For any further clarifications please contact us at mail@taliphotography.com
---
This workshop is the next step in building your wedding photography business up to a higher level.  For more information  please send us an email to mail@taliphotography.com